Thursday, June 21, 2018
Time: 6:00pm - 8:30pm
Title: Glioma therapy in the age of molecular medicine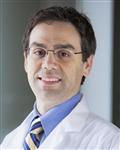 with Speaker: David Piccioni, MD/PhD
Assistant Professor of Neurosciences, UCSD
Moores Cancer Center Brain Tumor Team
Who should attend:
Members of the Society or those intending to become members (UCSD residents may join for free; UCSD Neurosciences faculty are eligible for a complimentary membership)
Others who wish to attend should Contact Us
Clinical professionals and scientists with a professional interest in the neurological sciences and specialties
Location: Ida & Cecil Green UCSD Faculty Club
858-534-2230
Heading South on I-5
Take I-5 south to the Genesee Avenue exit.
Turn right on Genesee.
At the third light, turn left on North Torrey Pines Rd.
At the fifth light, turn left onto the UCSD campus. (The street sign reads: Almahurst Row / Muir Lane / UCSD.)
Proceed on Muir College Drive.
At the third stop sign, turn right onto Muir Lane.
At the next stop sign, turn left. (This is still Muir Lane.)
Turn right into parking lot #206.
The Faculty Club will be on your left.
Heading North on I-5
Take I-5 north to the La Jolla Village Drive exit and turn left at the end of the exit ramp.
Follow La Jolla Village Drive through several lights.
Continue as La Jolla Village Drive turns into North Torrey Pines Road.
Turn right at light onto La Jolla Shores Drive.
Make an immediate left onto Scholars Drive.
Follow Scholars Drive through 2 stop signs (it will turn into Muir Lane). You will see parking lot #206 on your right.
Where to park
The Faculty Club is adjacent to campus parking lot P206 which contains 50 Club spaces. Parking permits are required. Pick up free parking permit on counter inside front door and place on dash.